Tempered glass can be used can be used for shelves in display cases on as shelving on wall systems. Glass shelves are a great accent for the kitchen, bedroom, bathroom, and many other places in your home or business.
Custom Cut Glass NY offers custom cut tempered glass shelves allowing you to get just the look you desire.
Our custom tempered glass shelves are durable and safe. You can expect them to hold up and give whatever room you chose to put them in, that great look of more space and beautiful depth. Maybe you have some prized possessions to display or finally want to give your sports memorabilia a special place in your den or garage, with custom tempered glass shelves they have the place they deserve.
We create custom shelves out of glass at whatever length, depth, and thickness you need. Most of the time these shelves have exposed edges, giving you the option of adding another level of detail to better reflect your personal style. While our seamed edge comes standard with your order, if the edge is going to show, perhaps a rounded edge would be preferable as it gives a more finished look when it is visible.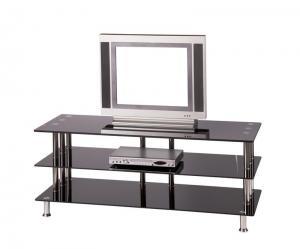 A
fter choosing whether or not you want a rounded or flat edge you get to choose between a polish or grind; whether or not you want a shiny, or smooth matte finish. This small detail can impact the overall effect you are wanting to create in your space.
Sometimes we get clients who have something special in mind for their edges. If you have a custom idea for your edgework, there's a good chance that we can do that for you too. Give us a call and we can make your dream a reality.